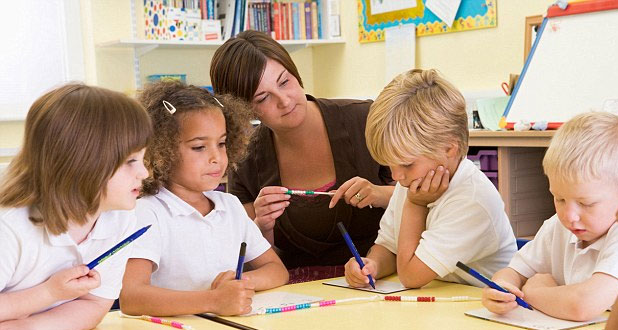 As soon as we complete our school education, we have to determine our career for the future. We must decide the kind and nature of work, we should like to do. Further the profession must be suitable to our aptitude and ambition.

An ambition gives a direction to life. Life is meaningless without an ambition. Everyone must have an ambition in life. A good ambition makes a man hard working and sincere. My ambition is to become a teacher. A teacher makes the future of the nation. The future citizens are moulded by the teachers. Teachers are the builders of the nation. They give knowledge to the students. They teach moral values to the students. They develop confidence in them. I like teaching very much. I would like to get a Master's degree in English. Many teachers are not willing to work in villages. I would like to work in a village and service to the people there.
I will be sympathetic to my students. I will impart good knowledge and good values to my students. I will make them worthy citizens of our nation. I pray to god that my ambition will fulfill.
this is shashank srivastava from Noida, i have completed my B.tech and doing job in IT software company, i just want to say every one that we should always try for a destination and make a goal for achieve always try for that in which field you wants otherwise your life it doesn\'t mean you quit if you are not in proper line for future,always learn from everywhere nothing is wrong if it gives us positive impression for life ahead add small small things and make the destination.But you should learn from you because heart always speak true and you are the master of your soul. make a destination and work on it like a tortoise and definately you will win the race.
Life example: I just want to engineer in IT sector finally i have completed my B.tech with 70% and i am working in IT sector as a junior executor, but my aim is that i want to become specialist officer in government sector, its not easy to me with job but i try for it with my soul and heart and no one but i believe and confident that i will win the race its my positive attitude for destination.. so please don\'t quit try hard..
Motivation Quote for you all:
"आप जहां भी हैं, वहीं पर अपना थोड़ा सा क्यों न हो अच्छा काम करते रहें; यही छोटी छोटी अच्छी बातें मिलकर संसार को जीत सकती हैं।"
We should decide about our future early from our school days.We must have an ambition,because without ambition our life is nothing.But we need to keep one thing in our mind that our ambition must be suited to our strengths and so is profession.We may expect from our profession to be according to our ambition and our interests.Importantly we must ensure that ambition shouldn't override profession in any way.

In my life I have ambition to become an engineer. Engineers are one of the most important link in a country.A country is led to technological development by the important contribution of its engineers.At present in our country there are still some areas where a lot of work need to be done for development. As a engineer I want to spread this development in rural ares of my country.

Hopefully I will be successful to be an engineer and thus contributing in our nation development as well.